Title: The Emperor's Soul
Series: Elantris, The Cosmere (Stand-alone novella within the same universe)
Author: Brandon Sanderson
Publisher: Tachyon Publications
Publication Date: October 11, 2012
Genre: Fantasy, Epic Fantasy
Rating: ☕☕☕☕ ☕ (5/5)
A heretic thief is the empire's only hope in this fascinating tale that inhabits the same world as the popular novel, Elantris.
Shai is a Forger, a foreigner who can flawlessly copy and re-create any item by rewriting its history with skillful magic. Condemned to death after trying to steal the emperor's scepter, she is given one opportunity to save herself. Though her skill as a Forger is considered an abomination by her captors, Shai will attempt to create a new soul for the emperor, who is almost dead.
Probing deeply into his life, she discovers Emperor Ashravan's truest nature—and the opportunity to exploit it. Her only possible ally is one who is truly loyal to the emperor, but councilor Gaotona must overcome his prejudices to understand that Shai's forgery is as much artistry as it is deception.
Brimming with magic and political intrigue, this deftly woven fantasy delves into the essence of a living spirit. (via Goodreads)
"I know your soul," Shai said softly. "I know it better than you ever did."
What a masterpiece! I am baffled and truly amazed at what Brandon Sanderson was able to accomplish in so few pages (100+ pages!). I won't go into too much detail about what this book is about (you could read the blurb for that) but I think The Emperor's Soul is probably one of the top books I've read from his arsenal. So few novellas (and even full-length novels) could pack a punch as much as this book did and it deserves all the stars it is getting and then some.
Wan ShaiLu is probably my favorite Cosmere heroine as of now – and I've already met the ladies of The Stormlight Archive, Warbreaker, and Mistborn (at least, Vin). She's smart, resourceful, emphatic and brilliant, brilliant, brilliant. A master forger, indeed. For some reason (I might've missed it), I can't place her age range but when I was reading, she did not sound too young or too mature for me – she was just her. I don't really need all the characters I read about to be agreeable in all aspects but when I was reading in her POV, I was just content and was just excited and did not question anything she did or say.
No matter how good you were, someone was better. Live by that knowledge, and you would never grow so confident that you became sloppy.
This book also gave me (probably) my favorite magic system that I've read so far in the Cosmere universe: Forgery. Stamp magic, y'all! There were two magic systems present in this novella: Forgery and Bloodsealing. But I really loved learning about how Forgery works and the nuance around it. As usual, in the same way I find the magic systems in Warbreaker and Mistborn, Forgery is just so fleshed out with its rules that it really is a very fascinating magic system to read about. The approach to it is almost scientific. In this world, in order to master Forgery or even to execute it properly, you must know a great deal about the subject – even up its background or history. You either need to be a scholar or an artisan or both to be a master forger and even then, you are still a work in progress. Plausibility is key and it made it a really interesting subject to read about and extrapolate from.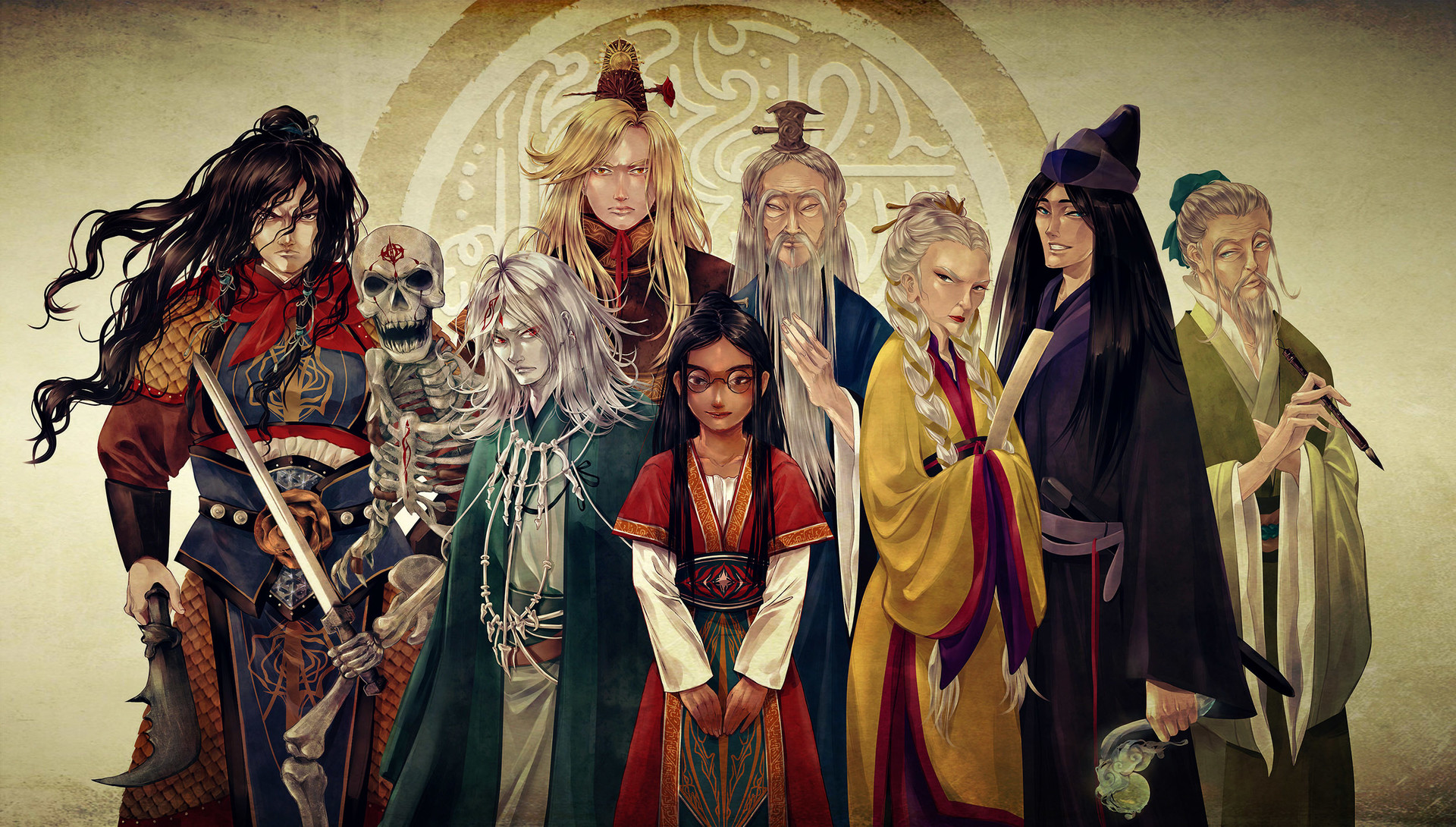 This novella is a very solid piece of work, personally – a complete beginning, middle, and end AND a satisfying conclusion. It keeps you wanting for more without the unnecessary major cliffhanger. I like explosive endings but I also love unforgettable ones, and this book falls on the latter. If I put The Emperor's Soul side by side with his other works, this may probably be classified as a quieter one. The conflict is contained, and everything is just so subtle and "quiet" (if that makes sense). Yet it is a page-turner, which is a delicate and hard balance to achieve. It relies heavily on character work without sacrificing plot points and major twists. And that delicious Epilogue? That last 3 pages and that full-circle moment made me stare at a wall for a while and just admire how brilliantly crafted this story was.
True art was more than beauty; it was more than technique. It was not just imitation. It was boldness, it was contract, it was subtlety.
I do believe that, at the best of times, novellas are the perfect set-up for something: an author's writing, a universe, a series… and with The Emperor's Soul, Brandon Sanderson managed to do just that. Obviously, this is not the first book that I read from the author, but boy did it give me that need to tear into his oeuvre once again. After I finished this novella, I was itching to have my copy of Elantris picked up at our house because I wanted to continue being immersed in this world immediately. It might've cured my ongoing slight Cosmere fatigue and I suspect I'll either will be reading Elantris or The Well of Ascencion in the coming days.
In conclusion
So… if you are looking for a suitable jump-off point – a gateway to Brandon Sanderson's brilliant body of work, style of writing, and his own brand of fantasy, The Emperor's Soul can't be any more perfect for that. Most people would recommend Mistborn (note that this is coming from someone who hasn't finished the series yet) but, personally, I'd pick The Emperor's Soul any time for first time readers: it's a stand-alone and it's short (thus, easily digestible if you're reading anything from Cosmere for the first time), not that info-dump-y relative to his other works, promises an interesting premise (and delivers to an astounding degree!), includes a very intricate and fascinating magic system (that is sooo characteristic of his work) and, most importantly, that same emotional depth that he so deliciously injects to all his works that I've read so far.
Time War will still be my favorite novella of all time but The Emperor's Soul comes very very close. I can clearly see why fantasy fans revere this work of art. 5's across the board! Definitely recommended.
Note: The only problem I have was that it is short and I wanted more. I wanted to read more of Shai's adventures. I wanted to read more of the story from Gaotona's POV. I. WANTED. MORE. I hope Shai will appear in future stories (or in other worlds) because she's really one of the most memorable characters I've read from Sanderson.
RATING
QUOTABLE QUOTES
"She took a deep breath and let herself become someone else. An imitation of herself who was calm, even in a situation like this. It was a crude forgery, just a trick of the mind, but it worked."
"A person was like a dense forest thicket, overgrown with a twisting mess of vines, weeds, shrubs, saplings, and flowers. No person was one single emotion; no person had only one desire. They had many, and usually those desires conflicted with one another like two rosebushes fighting for the same patch of ground."
There was rarely an obvious branching point in a person's life. People changed slowly, over time. You didn't take one step, then find yourself in a completely new location. You first tool a little step off a path to avoid some rocks. For a while, you walked alongside the path. Then you stopped paying attention as you drifted farther and farther away. Finally, you found yourself in the wrong city, wondering why the signs on the roadway hadn't led you better.
About the Author
The only author to make the short list for the David Gemmell Legend Award six times in four years, Brandon won that award in 2011 for The Way of Kings. The Emperor's Soul won the 2013 Hugo Award for Best Novella. He has appeared on the New York Times Best-Seller List multiple times, with five novels hitting the #1 spot.
Currently living in Utah with his wife and children, Brandon teaches creative writing at Brigham Young University
Author Website | Twitter | Instagram | YouTube
---
Care to buy me a Kofi? CLICK HERE.